Select a suitable house type
Happy Home, which has won several awards, designs and builds designer houses made of cross-laminated timber (CLT). We have long-term experience and offer home solutions even to the most demanding customers. We offer both standard house projects and the design and construction of custom solutions.

Our houses are made as a collaboration between architects, engineers, and construction experts.  Happy Home houses blend in well with nature and are long-lasting both in terms of construction quality and architecture.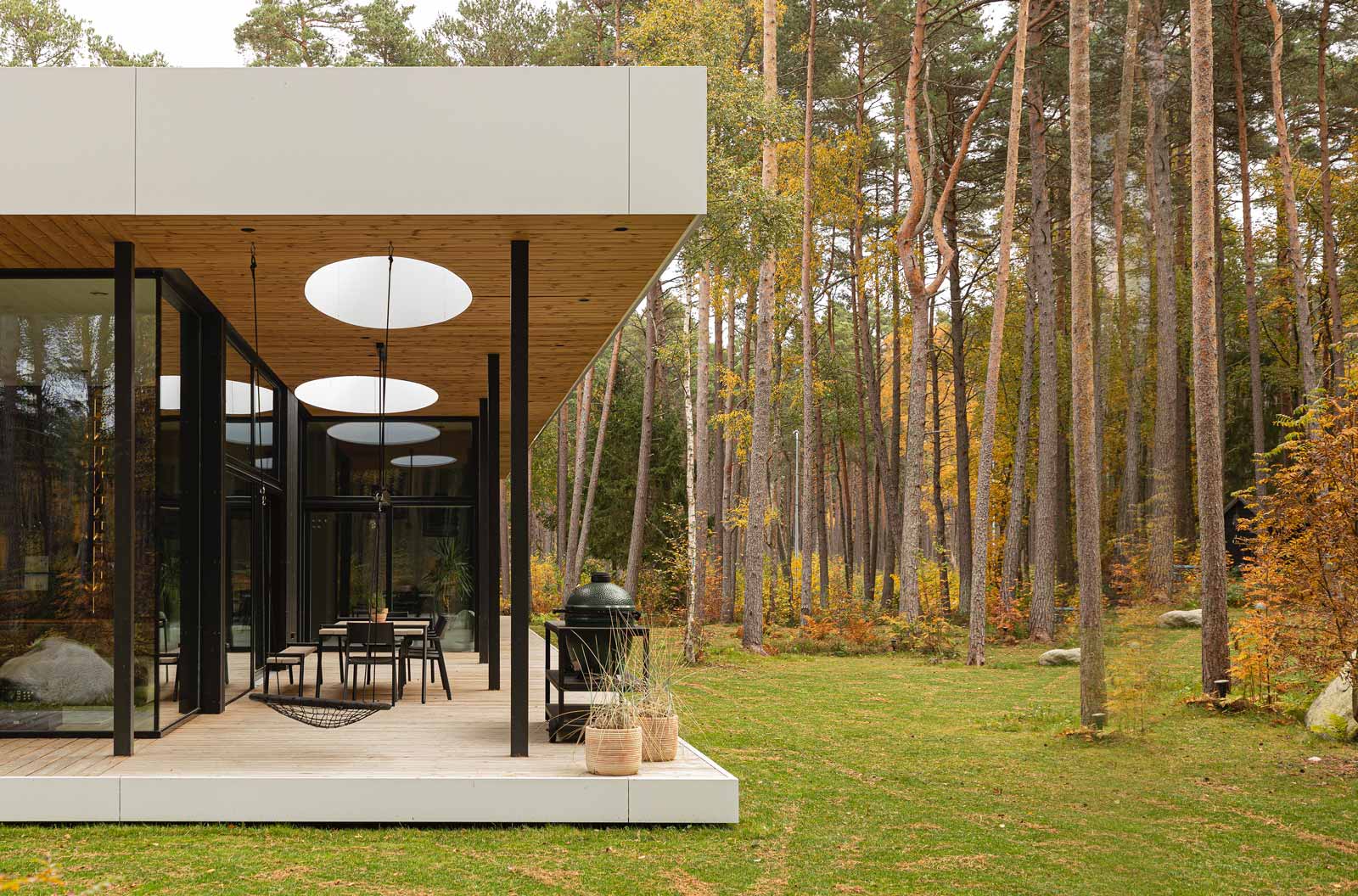 We provide turnkey construction solutions and take care of the administration side of things from building permit to permit for use. This means that we handle building permits, construction of the house, and works on the site.  Our architect reviews the site documentation and helps to find a suitable house solution. You can choose from ready-made solutions or order a custom layout.

During the construction, our project manager prepares all the necessary journals, instruments, and documents, which are later needed to obtain the permit for use. If the customer so desires, they can take over the construction of the house at any stage. Together we can determine the size and layout of the house. The architect applies for a building permit and prepares other necessary documents.
Over 80 completed projects
Happy Home offers the best quality in design, construction and management
Functional houses with a timeless design, with lots of space
The turnkey house will be completed in five months
50 years warranty for structures and 2 years for construction works.
Choose your own size and budget
We make solution according to the customer's wishes and budget
High-quality and environmental friendly
CLT, PIR insulation and other best materials in their field
Natural gas heating and 0 certificate ventilation ensures low heating costs
We design and build a turnkey solution
Our technology ensures an average air leakage number qE 50 = 0.20 m3/(h*m2) in buildings